lawyer,CSST,SAAQ,CRT,CLP,health law,labour law,Montreal,Laval,Quebec,Law,Quebec Bar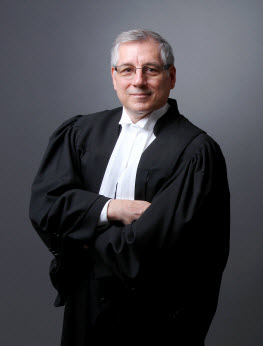 Ensure full comprehension of specific needs and to provide the means in order to validate specific legal rights;
Promote a global approach in finding solutions to legal problems;
Promote relations between the different parties and interveners concerned;
Ensure the participation of the individual in every step of the process concerning his file;
Promote accessibility to information and education;
Promote the defence and the promotion of health law and labour law;
Promote respect for human rights and ensure proper representation before the tribunals.
lawyer,CSST,SAAQ,CRT,CLP,health law,labour law,Montreal,Laval,Quebec,Law,Quebec Bar
Although technology is widely available, the flow of information is often interrupted. Accessibility to justice could become compromised, not only because of misinterpretations of the law or by the complexities of the multiple recourses involved, but by the ignorance of the resources and the lack of communication between resources.
The multitude of organisations and the overlapping jurisdictions could result in an aggravating situation, placing an individual in a complex labyrinth. Re-establishing the bridges of communication will help find the solutions to the specific needs of that individual.
Solutions to legal problems must be concentrated around communicating information beyond just the law, the rules, administrative procedures, and legal procedures. It is imperative to focus on the individual's understanding of the situation and that individual's rights. It is equally important to research various solutions by contacting the various resources and interveners concerned.
This approach ensures easy accessibility to the justice system and ensures respect for legal rights.
Using this approach, we can describe our mission, for the defence and the promotion of legal rights in labour law and health law maintaining the respect for human rights.
lawyer,CSST,SAAQ,CRT,CLP,health law,labour law,Montreal,Laval,Quebec,Law,Quebec Bar